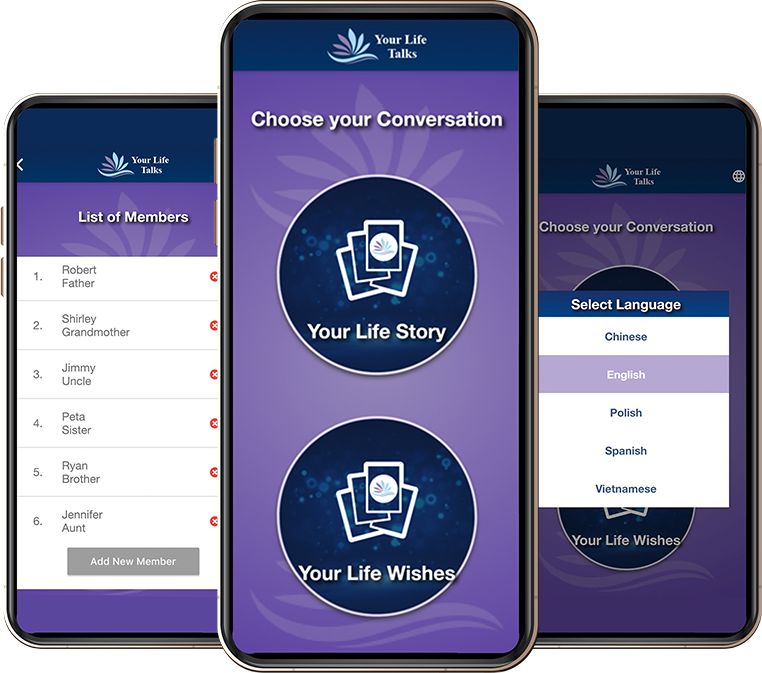 Download our New App!
Family conversations for peace of mind. Share your life story & future wishes in one easy to use 'Your Life Talks' App.
Share life stories and create a cherished keepsake

Ensure your family knows your future wishes

Up to 6 family members on the one App

Talk or Type your responses in multiple languages

See our Instruction Videos for how to Download & Sign Up for FREE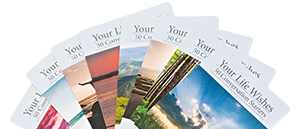 The Avanza 'X' is a Toyota MPV on steroids aussie muscle supplements nutrient timing revisited: is there a post-exercise anabolic window? | journal of the international society of sports nutrition | full text
'Your Life Wishes'
Conversation Cards & Journals
Available in multiple languages
Why have these life talks?
We talk about the weather, our weekend, sports and our holidays with ease….so why is it so difficult to talk about our life's journey and our end of life wishes?
It is natural for us to want to downplay our importance, and avoid burdening those closest to us with our wishes.
However, initiating conversations to recognize our loved ones' intrinsic need to remember and celebrate their life and achievements, and share their plans for their future, is the key to understanding why these conversations are extremely important.
What most people need is a reason or a little bit of encouragement to kick-start these conversations.
An easy way to kick-start these conversations
Finding a way to start these discussions with someone special is usually the most challenging part. However, you will find that once the conversation starts, it will quickly progress to a natural flow.
To help families break the ice, we have created two sets of 50 Conversation Starter cards called 'Your Life Story' and 'Your Life Wishes'.
Talking about your life's journey and recalling your fondest memories and life experiences can be lots of fun, and the importance of having a conversation with your family about your end of life wishes will give peace of mind to all concerned.
Our Clients Success Stories
Great idea. I bought both card decks as a gift for my Aunt & Uncle, as they'd mentioned wanting to "get something down in writing for the family". The questions started conversations about what they'd like for their final years.
Guy – Sale VIC
"In my work/practice, I have found the concepts and questions on the cards helpful for people who are feeling challenged and overwhelmed when asked about their future medical decisions and values. These cards have helped those patients think about Future Planning and End-Of-Life issues with a more holistic and reflective approach."
Taasha – Melbourne, Australia.
Recent Articles
Jolene Hill
Betsy Wurzel's guest on Chatting with Betsy is Jolene Hill, creator of Your Life Talks. Jolene Hill is providing an amazing app "Your life talks" which is available on Apple [...]
Jolene Hill
One of our Melbourne based Workshop Facilitators, Julie Cowley, has just completed two days of training for 37 Polish speaking Volunteers as 'Life Story' autobiographers using our resources. Read more [...]
Jolene Hill
Jolene Hill wants to encourage families to have meaningful conversations about what really matters in life. Her campaign 'Life's short..so let's talk' is designed to recognize our intrinsic need to [...]